Insurance Claims
Striking Down Regulation On Replacement Cost Estimates, A California Court Heads Off Policyholder Litigation
Robert D. Helfand | PropertyCasualtyFocus
April 17, 2015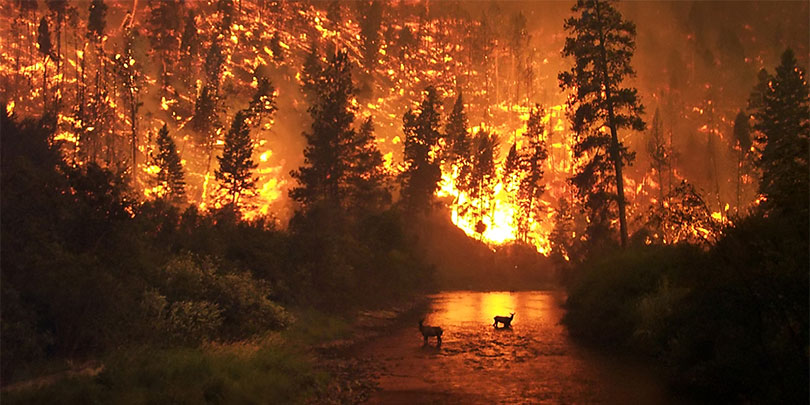 Last week, in Association of California Ins. Cos. v. Jones, B238622 (Cal. Ct. App. Apr. 8, 2015), a California appellate court affirmed a decision that invalidated a regulation governing estimates of replacement costs made by issuers of homeowners' insurance.  The regulation included a term declaring that any non-conforming estimate would constitute a "misleading" statement, in violation of California's Unfair Insurance Practices Act (UIPA)—a declaration that could expose non-compliant insurers to consumer lawsuits under the state's broad Unfair Competition Law.  By ruling that the regulation exceeded the Commissioner's authority, therefore, the court limited one regulator's ability to increase the scope of an insurer's civil liability unilaterally.
The Regulation
Responding to complaints from underinsured homeowners in the wake of several waves of California wildfires, the Insurance Commissioner adopted 10 CCR § 2695.183 in December 2010.  The regulation stated that replacement cost estimates, made in connection with the issuance or renewal of homeowners' policies, must "include the expenses that would reasonably be incurred to rebuild the insured structure."  It specified four categories of expense that must always be included, and eleven features of the insured structure that every estimate had to "consider[]."  It also required the insurer to re-evaluate the process often:  "no less frequently than annually," each insurer had to "take reasonable steps to verify that the sources and methods used to generate the estimate … [we]re kept current."
The regulation further provided:
To communicate an estimate … not comporting with … this Section … constitutes making a statement with respect to the business of insurance which is misleading and which by the exercise of reasonable care should be known to be misleading, pursuant to Insurance Code section 790.03.
The section cited in that sentence is the provision of the UIPA that enumerates "unfair methods of competition and unfair and deceptive acts or practices in the business of insurance."  Thus, the regulation declared that every failure to comply with its terms would constitute a violation of the UIPA.
Moreover, that declaration implicitly established that each such failure would also violate the Unfair Competition Law, Cal. Bus. & Prof. Code §§ 17200 et seq., which "borrows violations of other laws and treats them as unlawful practices that … [it] makes independently actionable."  Cordas v. JPMorgan Chase Bank, N.A., 2012 WL 5902914, at *6 (Cal. Ct. App. Nov. 26, 2012).  Any consumer who has suffered an "injury in fact" may seek injunctive relief and disgorgement under the statute, in either an individual or a representative (i.e., class action) capacity.
Thus, under the guise of issuing a technical regulation, the Commissioner implicitly created a new category of statutory tort against homeowners' insurers.  As a result, the potential consequences for even an inadvertent violations increased dramatically.
The Lawsuit
In Jones, two industry groups sought a declaration that the regulation was invalid.  In May 2013, the trial court issued that declaration, finding that estimates with non-compliant contents or formats were not necessarily "misleading," and that the Commissioner lacked authority to penalize potentially innocent acts.  The Commissioner appealed.
In affirming, the Court of Appeal (California's intermediate-level appellate court) observed that UIPA's Section 790.10 authorizes the Commissioner to promulgate only those regulations that "are necessary to administer this article."  The court read this term narrowly, noting that an earlier version of the UIPA would have used that word "implement," rather than "administer," and that this term would have given "a broader grant of power."  In light of that analysis, and because Section 790.03 contains a list of "unfair and deceptive" acts drawn up by the Legislature, the court concluded:
The language of the UIPA reveals the Legislature's intent to set forth in the statute what … practices are prohibited, and not delegate that function to the Commissioner.
The court's decision also relied on UIPA Section 790.06, which establishes procedures by which the Commissioner may bring individual proceedings to enjoin "unfair or deceptive" acts that are "not defined in Section 790.03."  The court found that this provision would be superfluous if, as the Commissioner argued, the Commissioner could issue simply declare such acts to be within the scope of Section 790.03.
Taking it National
The Jones decision could have broader significance, because it is common for statutes governing insurance practices to overlap with consumer protection statutes in a manner similar to that of California law.  Although California's Insurance Department has been particularly aggressive in seeking to make its regulations enforceable under consumer protections statutes, the issue is likely to arise elsewhere—especially as it becomes more common for Commissioners to coordinate activities with plaintiffs' class action firms.
But the relevant terms of different states' insurance statutes vary considerably.  Some states, such as North Carolina and Washington, appear to empower regulators explicitly to adopt "rules that define unfair methods of competition or unfair or deceptive … [insurance] practices."  N.C. G.S.A. § 58-63-65.  See also Wash. Ins. Code § 48.30.010(2); 24-A Maine Rev. Stat. Ann. § 2151-B.  Other states come close to doing so.  E.g., Colo. Rev. Stat. Ann. § 10-3-1110 ("regulations … to identify specific … acts … which are prohibited by [preceding] sections"); Tex. Ins. Code § 542.014 ("rules … necessary to implement and augment the purposes and provisions of this subchapter").  The reasoning in Jones would probably not support a challenge to regulations in those jurisdictions.
In several other states, however, the regulator's authority to issue rules is granted in language similar to that of California's UIPA.  E.g., Conn. Gen. Stat. Ann. § 42-494 (Commissioner "may adopt regulations … to carry out the provisions of" the insurance law); D.C. ST § 31-2231.25 ("regulations … to carry out and effectuate the provisions of this chapter"); Kansas Stat. Ann. 40-2,108 ("regulations … to carry out the provisions of this act"); Neb. Rev. St. § 44-1533 ("regulations to carry out the Unfair Insurance Trade Practices Act").
And in other states, it is at least arguable that the statutory grant of authority is not broad enough to allow a regulator to define new statutory violations.  In Arkansas,
[t]he Insurance Commissioner may … promulgate … regulations … to identify specific methods of competition or acts or practices which are prohibited by [the statutory provisions defining such acts], but the regulations shall not enlarge upon or extend the provisions of those sections.
Ark. Code Ann. § 23-66-207.  Statutes in several other states use virtually identical language.  E.g., 18 Del. C. § 2312; Ga. Code Ann. § 33-6-12; Hawaii Rev. Stat. § 431:13-203; Mass. G.L.A. 176D § 11; N.D. Century Code, 26.1-04-08.
In a substantial number of jurisdictions, therefore, the opinion in Jones could model arguments to keep regulators from overstepping the limits of their statutory authority.
The content of this article is intended to provide general information and as a guide to the subject matter only. Please contact an Advise & Consult, Inc. expert for advice on your specific circumstances.
SOURCE: propertycasualtyfocus.com